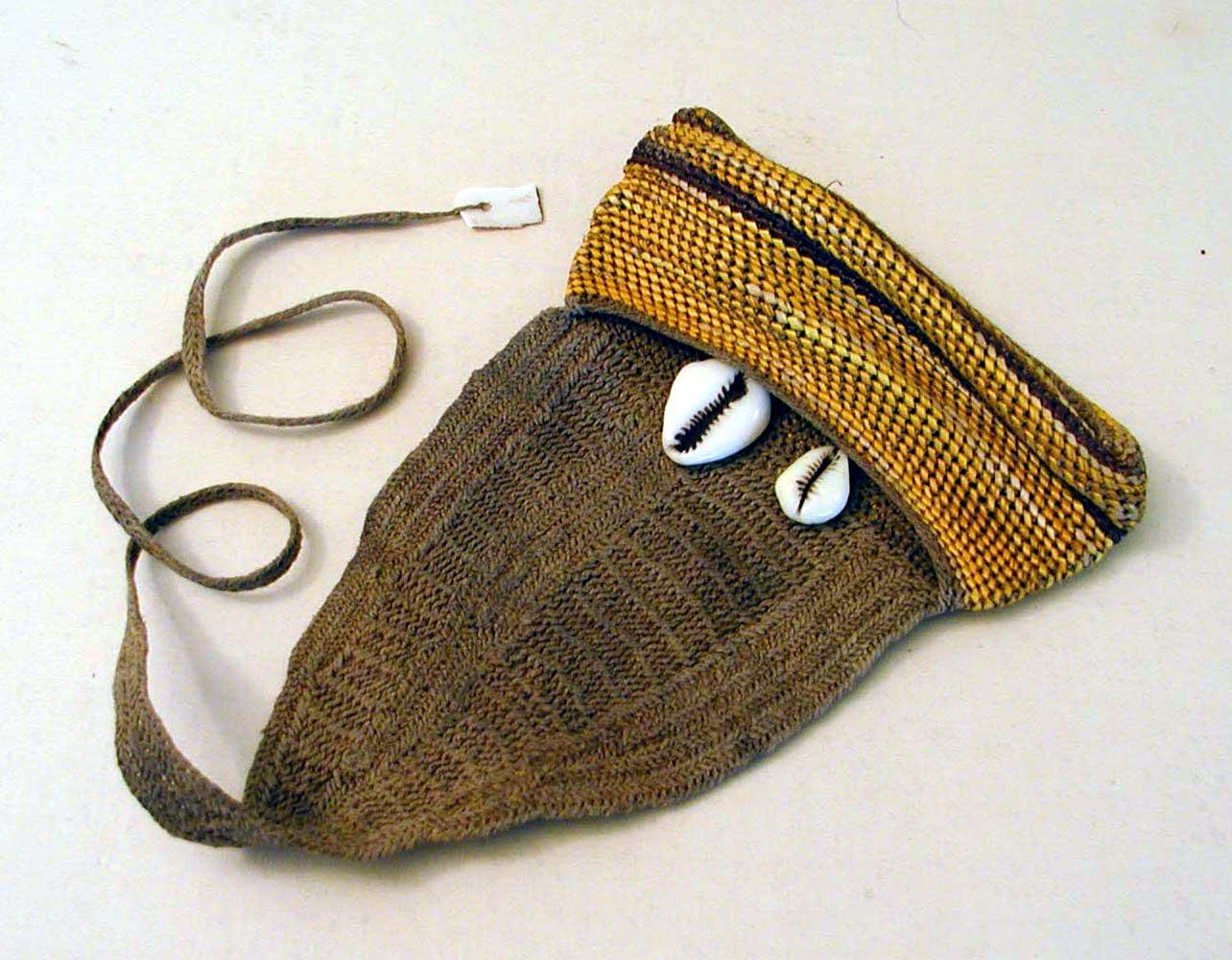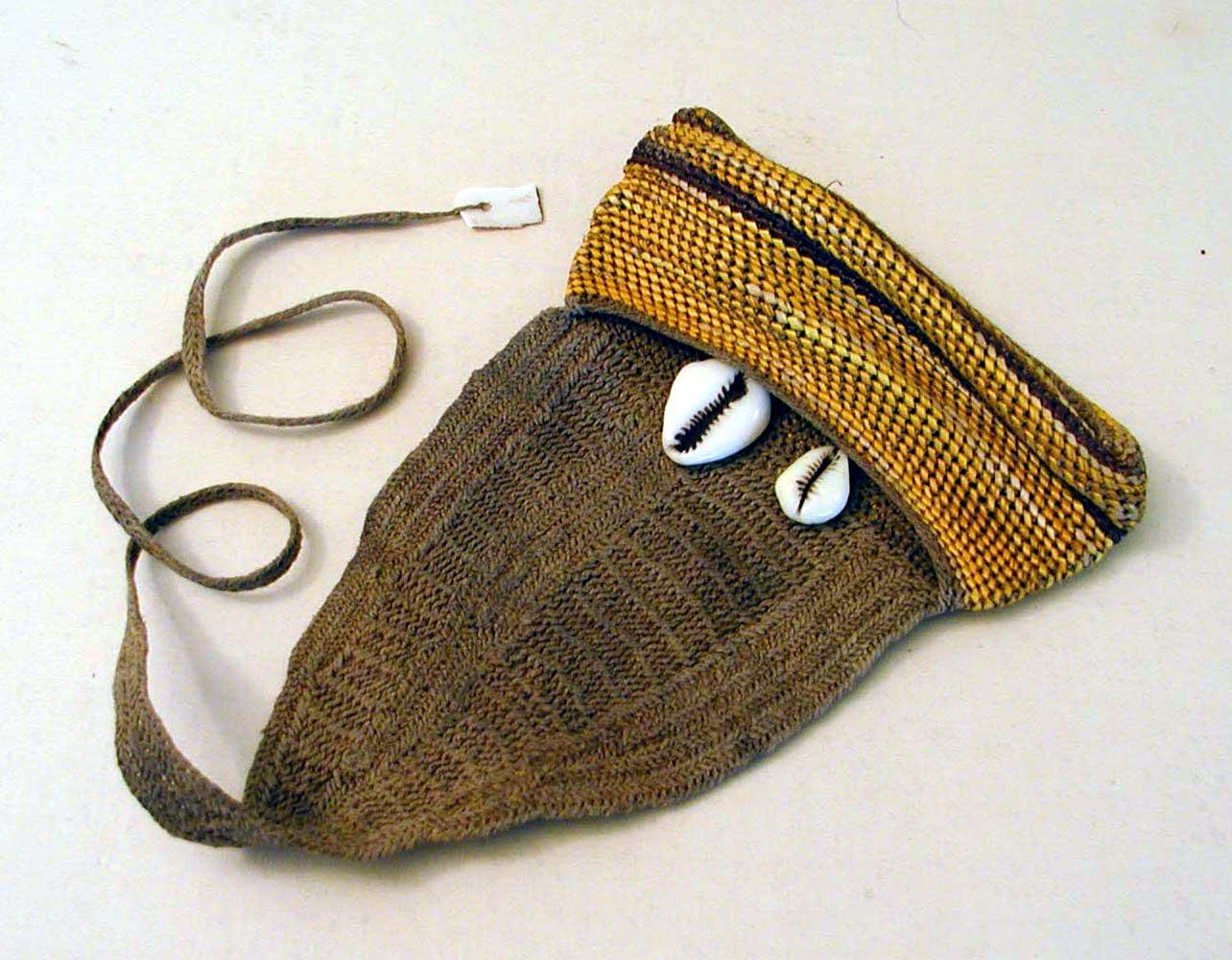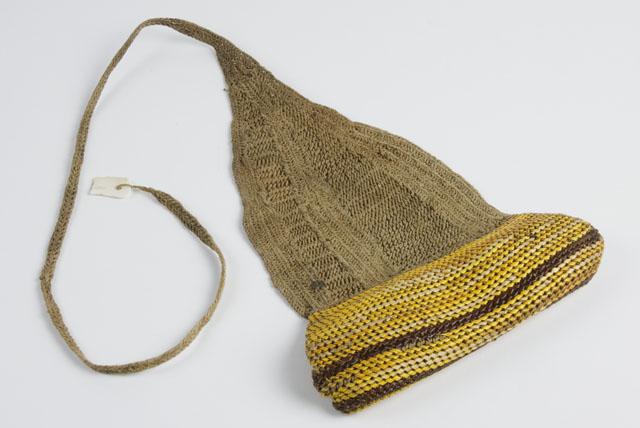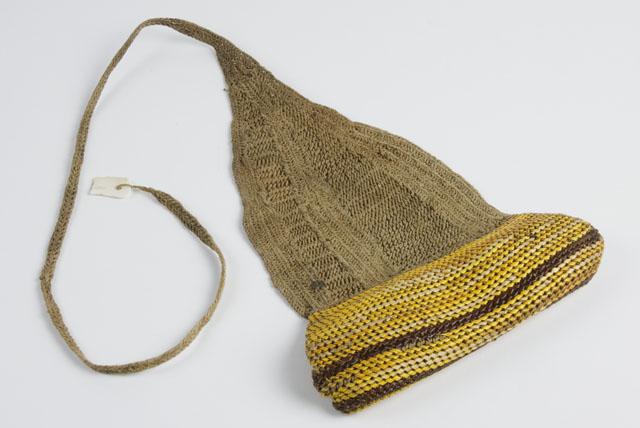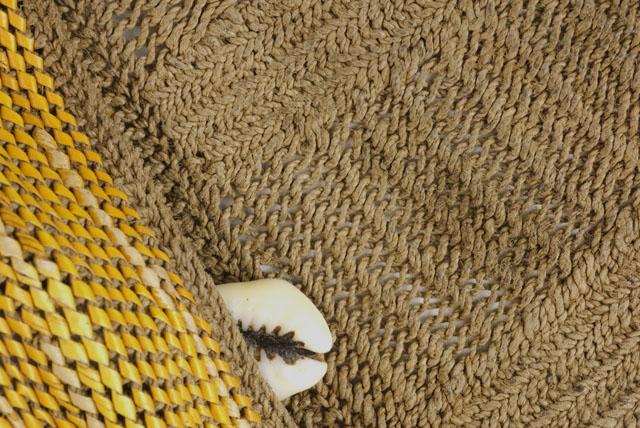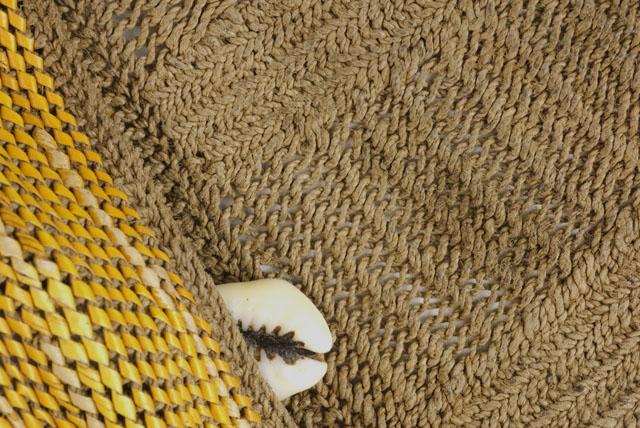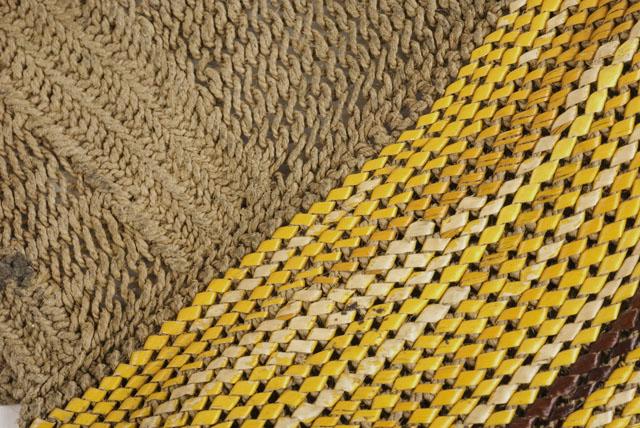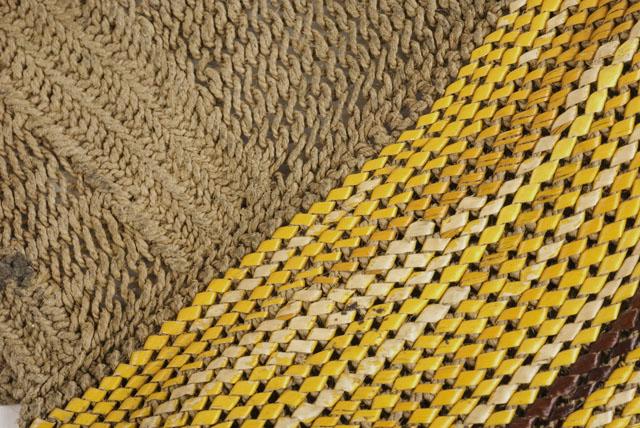 purse containing currency
Description (brief)
Purse of finely knotted bark fibre. With yellow coloured fibre a motive is woven in. A conically shaped purse ending in a cord (slipknot), where a piece of a shell is attached. The purse contains two cowry shells, used as currency.
Dimensions (L x W)
26,0 x 14,0 cm
Production technique
Delicately plaited bark with woven-in orchid fibre in brown and yellow. The flap is conically shaped, pattern plaited, ending in a cord with a shell as clasp.
Thesaurus terms
Materials thesaurus
Materials thesaurus
»
organic
»
vegetal
»
fibre
»
palm fibre
Materials thesaurus
»
organic
»
vegetal
»
fibre
»
orchid fibre
Materials thesaurus
»
organic
»
animal
»
shell
»
cowrie shell
Materials thesaurus
»
organic
»
vegetal
»
bark
»
bark fibre
Cultural
Cultural origin
»
Papua
»
Central Highlands
»
Central Highlands west
»
Wissel Lakes Region
Geographic
Geographical term
»
Papua
»
Division Central New-Guinea
»
Subdivision Paniai
»
Paniai
Object category
OVM Category
»
vervoer
»
vervoer door mens/mechanica
OVM Category
»
vestiging
»
huisraad
»
opbergen