View our collection of Books and documents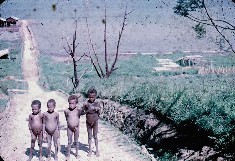 Within the overall objectives of PACE (Papua Heritage Foundation) disseminating information about Papua plays an important role.
Apart from publishing our own data, it is very much our intention to make visitors to our site aware of the findings documented by other specialists.
For this reason, PACE has started to digitalise and make an inventory of  published material about Papua
copyright
The PACE site provides access to various publications, documents, images, audio clips and other such material which our foundation has made digitally accessible under license from its owner (s).
In some  cases, despite thorough efforts and care taken, we have  failed to identify  the copyright owners.
Nonetheless, any work made accessible is still subject to copyright protection under the provisions of the Dutch Copyright Act 1912.